Meet Our Founder: Howard Silverstein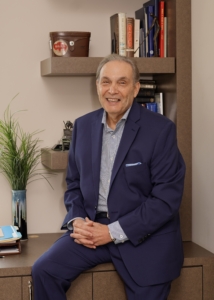 Howard Silverstein, Founder and President of Silverstein HR Inc., has 35+ years of experience in the health insurance industry. He has insured individuals and families, seniors, employer groups, and associations primarily in New York State and Florida resulting in substantial savings for all.
Over the last three decades, Howard has found that the only "consistency" in health insurance, is constant change. He's continuously researching, learning, and investigating the most innovative products and services to advise our customers to make informed decisions.
    A Buffalo, New York native, Howard enjoys spending time with his family, rooting for the Bills,                                        swimming, playing pickleball, golf, and studying history.